Tuesday, May 16, 2017

DART is a nationally-recognized team, ranked in the Top 40 out of 2,800 teams by USA Swimming for performance. In 2016, DART was awarded the Age-Group Program-of-the-Year by the Sierra Nevada Swimming LSC. Also in 2016, Brian was named Senior Coach-of-the-Year by Sierra Nevada Swimming LSC.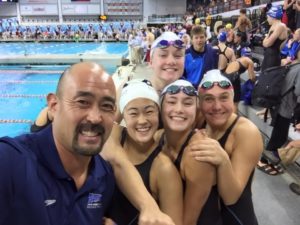 Check out the DART at Sacramento website at: www.dartswimming.org and see what DART is all about!   Families interested in the DART swim program are welcome to try out the team for up to a week at no charge.  Contact swimdartsac@gmail.com or coachbkn@comcast.net to learn more.
See Coach Brian's Listing on the Aquila Professionals Directory
Stay tuned for many more posts over the next few weeks.
——————-
To be included in the Aquila Professionals Directory please email info@crossfiteastsac.com