Thursday, May 18, 2017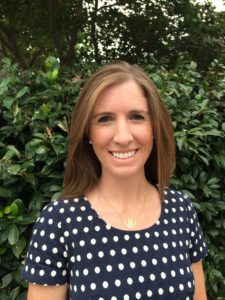 I have been interested in psychotherapy and mental health since high school, and pretty much knew I wanted to be a therapist from a young age. I graduated from UC Davis in 2006, and started working at a Residential Treatment Facility for youth in Vacaville. I got my Master's Degree in Couple and Family Therapy from the University of Maryland in 2009, and then returned to California to begin the long process of accruing 3,000 hours of client contact before being able to sit for the MFT licensing exam. In that time, I worked for Stanford Youth Solutions (formerly Stanford Home for Children), a non-profit, children's mental health agency in Sacramento. From there, I fell into a job at an Intensive Outpatient Program for severe presentations of anxiety disorders. I found I really enjoyed working with anxiety and co-occurring issues, and I was lucky enough to receive specialized training through this position. In 2014, I passed the licensing exam and opened a private practice, specializing in the treatment of anxiety disorders.
Currently, I work as a Mental Health Therapist for the Elk Grove Unified School District, and continue to operate my private practice with a small caseload two evenings a week. I love my job. During the day, I spend time with youngsters addressing a wide variety of mental health issues in a school setting. And in my private practice, I mostly work with individual adults who are coping with some form of anxiety issue. Even though I have a specialization in anxiety, I have experience with a range of issues. The reason I chose Couple and Family Therapy rather than Clinical Psychology or Social Work is the emphasis on family relational dynamics and the effects these have on who we are and our well-being. So, I also enjoy working with individuals who are hoping to further explore this area of their lives, as well as couples/families who are wanting help working through relational challenges.
I'm passionate about addressing the stigma that often accompanies the topic of mental health, and am happy to be a resource for anyone regarding these issues!!!
See Holly's listing on the Aquila Professionals Directory
Stay tuned for many more posts over the next few weeks.
——————-
To be included in the Aquila Professionals Directory please email info@crossfiteastsac.com