Thursday, May 18, 2017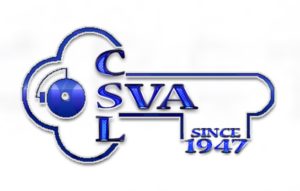 I am third generation to two East Sacramento businesses that operate next door to each other. And while I've essentially been a part of the businesses my entire life, I only started receiving a paycheck once I was in college, and working part-time during my summer and winter breaks. Currently, I only work in the office on Wednesdays and Fridays, helping out wherever needed in the billing department, providing secretarial assistance, running parts to our technicians in the field or submitting fire plans to the Fire Departments.
My maternal grandparents originally started in the security industry back in 1947 when they purchased Certified Safe and Lock Company, Inc. (C.S.L.S., Inc.).
As my uncle and mom grew older, they found themselves as a locksmith and bookkeeper, respectively, alongside my grandpa and grandma. Back in those days, security technology was simply, locks, keys and safes. But, in 1972, under the guidance of my always curious uncle who wanted to discover how these new things called "computers" were going to play a role in future security abilities, Sacramento Valley Alarm Security System, Inc. (SVA) was born as a sister company to the already well established C.S.L.S., Inc. My mom became my uncle's right hand when it came to building and guiding the business in what eventually became a well known name in the area of security in Sacramento. Their dream was to own and operate their own U.L. Listed Central Station in Sacramento, in the very building we still operate in today. And, with a lot of work, but in a reasonably short amount of time…their dream became a reality. It took little time after that to obtain accounts from three other alarm security businesses in the Sacramento area, for which we monitored alongside our growing number of accounts.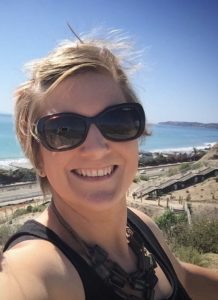 In the early 2000s we began using Radios to monitor the systems we were installing, which eventually led us to also use Cellular monitoring.
With every new avenue of security, knowledge of technology and space had to increase, and our little monitoring station outgrew itself. So, in 2011, as a means to assist my uncle into a much deserved retirement, and to help with our space issue, we transferred our monitoring station over to another, local business. And while we no longer operate as a 24/7/365 business out of our main office on Folsom Blvd, we are all still actively involved with working closely with our monitoring station so to provide the best product and service to our current and future customers.
C.S.L.S., Inc. is also still very much thriving! Most of our customers are dual customers, where they receive all their security needs from both companies.
I invite you to visit our website at
www.sacalarm.com
and checkout our "Internet Special" of a simple home alarm system. If that is too basic of a system, however, and you'd prefer something a little more custom, please contact our office at (916) 452-1481 and ask to set up a FREE consultation for a security system designed to your liking so to receive 10% off of a new alarm installation! Also, feel free to head into the Certified Safe & Lock showroom to receive 10% of your key purchase. For either 10% discount, just mention "Aquila Discount," and our technicians will take care of you!