Wednesday, May 31, 2017

My practice focuses on California and federal environmental and land use law, especially the California Environmental Quality Act and the National Environmental Policy Act. My firm represents state and local agencies, developers, and occasionally neighborhood and environmental groups in all phases of environmental review, land use entitlement processes, agency rulemaking, and litigation. My firm literally wrote the book on CEQA. Our treatise, Guide to CEQA, is used by planners, lawyers, and judges and has been cited in numerous appellate decisions. We counsel our clients on how best to comply with state and federal environmental review requirements in order to get through the entitlement and development process with a defensible record, and defend them in mandamus litigation through the trial courts and appellate courts. I also regularly teach continuing education courses on CEQA to planners and lawyers around the state.
I keep hoping for the day that I get to challenge opposing counsel to a max squat, in heels.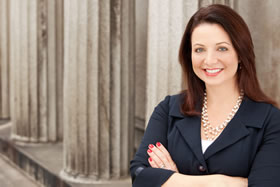 See Sabrina's listing on the Aquila Professionals Directory
——————-
To be included in the Aquila Professionals Directory please email info@crossfiteastsac.com