Friday, June 16, 2017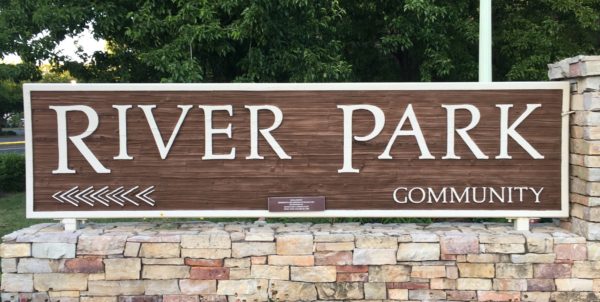 We want to meet you and show you what we do! No strings, no obligations, no sales. Just a good fun workout and a chance to get to know the coaches at your neighborhood gym.
Sunday's June 25th and July 9th
Classes will be broken down into 3 levels:
Baseline – The first class will be for those who either are not currently working out or are just getting started.
Rookie – The second will be aimed at those who workout regularly and possess a level of fitness.
Masters – The last will be aimed at the legends, 50 years and above.
Feel free to bring friends. Anyone 16 and over is welcome to join in.
---
Here's what your neighbors are saying about us:
Nic and Lauren Williams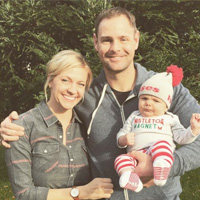 We have been members of Aquila for several years now and plan to be members for many years to come. There are so many things we love about the gym….it's a short walk from our house, the classes are fun and can be as competitive and challenging as you want to make them, the workouts are programmed in a way that accommodates all ability levels, the members are all awesome people, and the coaches are extremely good at what they do and take a lot of care in making sure that everyone has a great experience and is working towards their individual goals. Our experience at Aquila has been very positive and has exceeded our expectations for what a gym can be. Aquila has become a big part of the East Sac / River Park community and we definitely recommend it!
Angela Felsted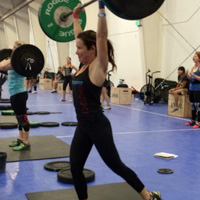 Back in 2008, I realized that I couldn't continue my current fitness program. The treadmill and weight room had become incredibly boring, group fitness classes were becoming a struggle to get to, and my jogs around the neighborhood weren't challenging. I was constantly counting my calories and not ever looking and feeling the way I thought I should. Even worse, I was never in better shape or leaner. Something had to change.I joined Aquila Fitness soon after. The coaches were attentive and thorough with their instruction. Their level of knowledge, skill and support remains unparalleled in the fitness industry. They continue to program challenging, new and fun workouts daily. I have learned to to do things I never thought possible in a safe and non-intimidating environment. I have made wonderful and supportive friends of all ages and all walks of life. My experience couldn't have been better.
No other fitness program has kept my interest for this long. It's by far one the the best fitness programs out there. Joining Aquila is one of the best decisions I've ever made.
Serge Stanich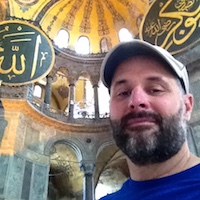 In 2014, I was looking to step up my training and fitness level and I began looking at different options. I competed and coached college rowing in my 20s, but I have never been able to get back to the same fitness level as I no longer have the free time to dedicate to a team sport. When I first came to Aquila, I admit that I was intimidated by the level of fitness and strength of the regular athletes that I saw but I also noticed a spectrum of athletes at different levels. I decided to try and I have loved every workout since. The coaching staff are some of the most knowledgeable and best trained I have met. Every work out is scaled for the complete novice to the elite athlete and all of the athletes are supportive of everyone success. Regardless of whether my training opportunities are limited to just one day a week or twice a day every day, I have found Aquila to provide both a great physical challenge and a lesson in strength and fitness training. I love it and recommend it for anyone looking for their next fitness challenge. If you are looking to complement a training program for any competitive sport or just looking for an opportunity to improve your fitness, Aquila can provide the opportunity and the training to achieve your goals.
Laura Goulding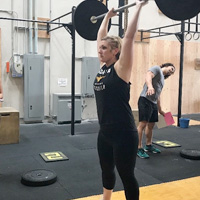 I've been a resident of River Park my entire life and a member of Aquila since January 2013. I used to see the gym sign and the members working out in the parking lot every day on my way to work and decided to finally bite the bullet and give them a call myself, so to help me in my journey to lose weight. While I've definitely dropped some weight over the years, I've gained so much more…friendships, camaraderie, strength and a better overall attitude about myself. All workouts are modified to fit your abilities, so working out here is literally for everyone! And best of all…it's fun and super close to home! I've visited other CrossFit gyms in the state and elsewhere while on vacation, and no other gym has coaches like we do! Each and every coach at Aquila, want nothing more than for you to be safe, to get strong and to do YOUR very best. I have absolutely no regrets about becoming a member and am sad if I'm away or unable to attend my daily WOD with them. Come join us and discover your new favorite part of your day!
Matt and Annie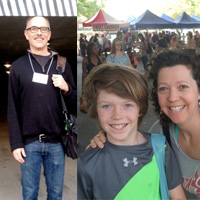 In my early 40's I realized that despite regular cycling and yoga, I was getting slower, less flexible, and less coordinated. A friend at work who was at least 15 years older and 30 lbs heavier told me she had started CrossFit and was loving it. I thought, "If she can do it, so can I!" I was afraid that the coaches would yell and be a little mean, but they were actually very supportive. I really like the feeling of being strong, having good endurance, and being physically capable. The community at Aquila is a very warm and friendly group, and we share a lot of laughs. I recommend Aquila to everybody who is ready to invest in their long term health and strength–I mean, we are all going to start getting weaker eventually–lets put that day off a little longer! – Annie
Let's put it this way. How many 6'4″ people about to turn 50 do you know who can do handstands against a wall, sprint full speed, and get into a solid squat with 270 pounds on their back? The coaches at Aquila have helped me move like a much younger person. Plus it's fun and close by. -Matt
Jeremy and Paula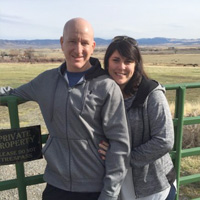 Aquila Fitness has changed the way I think about fitness and "being in shape." They offer a truly dynamic workout experience that can be shaped, or "scaled," to fit the needs or limitations of each member while at the same time pushing each member to achieve their personal best…effort (and safe form) is what matters most and you'll never be bored with the same old routine! The owners and coaches are extremely accommodating for members with limitations or injuries. Finally, Aquila is a community within our community and we hope you'll come check it out!
Jen Reynaga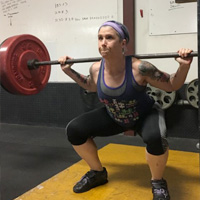 I first went to Aquila (then Crossfit East Sac) in 2009 when I was in pursuit of a 3:40 CIM finish time–a goal Justin and Travis helped me meet. Since then they have trained me and helped adapt through a bad ankle injury (not received at the gym) and a burgeoning auto-immune disease. I came to them a broke-down endurance runner. At 50 they have made me stronger than I have ever been."
Jessica Larsen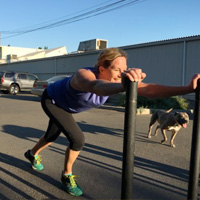 I have been going to Aquila Fitness for almost 4 years. Often people seem intimidated by CrossFit, but the Aquila community is very inviting, and the staff are really good at adjusting the workouts for all levels. I love the social aspect of Aquila. I find that I often do as much socializing as I do working out. I recommend giving Aquila a try. The location and friendly staff and members can't be beat. You'll get a great workout, and you can't beat the convenience of a gym 3 minutes from your house.
Mark Holeman
Here it goes…At first I was a little leery and intimidated by CrossFit but the coaches at Aquila were great at explaining things and keeping things simple while learning the movements. Now I look forward going to the gym. The community is amazing and it is a great stress relief after work. I have accomplished goals that I never thought were possible when I started. Come by and check it out.
Sean and Jeni O'Brien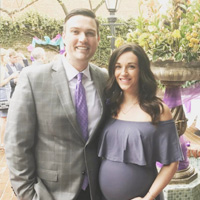 I am a typical workaholic and all those business dinners were not helping my waistline. I knew I had to do something and get back on track and take care of myself. I figured I had no excuses if I joined the closest gym to RP. Aquila also helped me with a meal plan to get back into shape. Literally two months later I met my wife and the rest is history. We love everyone at the gym and of course the commute!
Justin Davis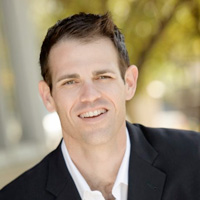 I have been a member of Aquila Fitness for over four years and am a River Park resident. A few words that come to mind when thinking about the gym experience at Aquila are community, diversity, fun, hard work, toughness, perseverance, progress, and yes it's true, a little pain. The one thing that binds everyone who attends this gym is a commitment to better oneself through fitness. The members are from all walks of life and yet from the beginners to the more experienced individuals the common denominator is effort. It doesn't matter what your ability level may be, or what you do professionally, everyone is equal once you step foot inside the box. I describe the experience at Aquila as a "win, win, win" as the work you do enhances so many other aspects of one's life. I am most grateful for the community aspect at Aquila, the people I've met, and even more so for the dedicated and committed coaches who truly care and have a passion for what they do – we are lucky to have them. Aquila Fitness has been a uniquely beneficial experience to me.