Friday, June 16, 2017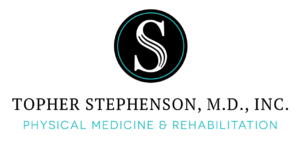 My name is Topher Stephenson. I am a physical medicine and rehabilitation specialist in East Sac. I did my training at UC Davis and have been in Sacramento every since. One of my special interests is Regenerative Medicine. This should be of interest to any Cross Fitter that has had an injury to a joint, ligament or tendon that just won't heal. The same can be said for those with neck or back pain.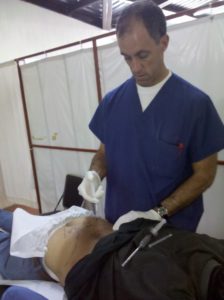 Musculoskeletal medicine is going through a revolution just like our understanding of exercise and diet. The old paradigm of treatment for acute or chronic injury was rest, ice, ibuprofen, therapy and if things were not getting better steroid injection then surgery. While rest, ice, appropriate therapy and, when needed, the right surgery all have their places in healing injuries physicians have for years over-used powerful anti-inflammatories in the form of steroid injections and medications like ibuprofen or Aleve. These may not be the right tools for the job.
Regenerative Injection Therapies (RIT) are changing the way musculoskeletal injuries are treated. RIT works by stimulating your body's own ability to heal itself. By injecting solutions into injured tissues your body is tricked into thinking there is a NEW injury. The body then starts rebuilding the injured tissue (ligament, tendon or connective tissue). The two most popular injections are prolotherapy which uses a dextrose solution and Platelet Rich Plasma which is a concentrated solution of platelets from your own blood.
The CrossFit community has discarded many of the old paradigms surrounding exercise and fitness. It is time to think "outside the box" when it comes to how to heal the injuries that are limiting our full potential.
For more information you can take a look at my website: 
www.tsmdinc.com
 or just google "
prolotherapy
" or "prp".