Monday, June 5, 2017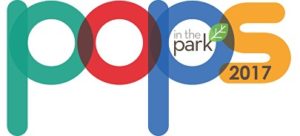 SATURDAY, JUNE 10th =
East Sac Pops In The Park
Bertha Henschel Park (160 45th St)
@ 6:00pm
This is an annual FREE concert series, and this year we decided to try out a different venue, than the normal Glenn Hall location. FREE music will be provided by The John Skinner Band (think Big Band, Rock & Roll and everything in between), while food and drinks can be purchased from local vendors. Bring your family, friends, something to sit on (chair/blanket) and your own snacks/beverages, and enjoy a little "out of the box" time with your fellow Aquila members.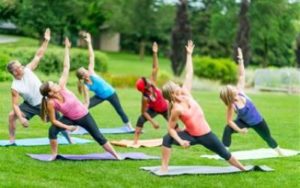 SUNDAY, JUNE 11th =
Yoga In The Park
Tahoe Park (3501 59th Street)
@ 9:00am
This is a FREE offer to any and all ages and skill level! And it happens to be a GREAT rest day workout (and excuse to work on your tan) to help stretch and mobilize from your week's worth of CrossFit WODs, we know you all will be participating in! Bring your own yoga mat if you have one…if not, there are some available to borrow should you be new to this form of workout. A blanket or towel is also sufficient. Be sure to bring a towel to wipe yourself down with and plenty of water. Try to arrive at least 15 minutes early to park and claim your spot on the lawn. Class length is 75 minutes.
If you have any questions, etc., please feel free to post to comments. Otherwise…we'll see you Saturday AND Sunday of next weekend!
Last year, a few of us celebrated Father's Day by letting our kids pelt their dads with paintballs. We would like to do the same this year and thought it would be great to do so with the Aquila membership. If available, please join us for a few fun games of paintball and/or food and drinks after. Details are as follows: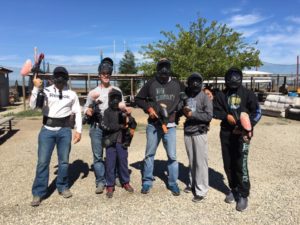 SUNDAY, JUNE 18th
Paintball 12 noon – 3:30; Z Pizza @ 4ish
Capital Edge Paintball,
9391 Florin Road Sacramento
Zpizza, 6601 Folsom Blvd. Sacramento
Anyone over the age of 10 is invited. Please check out www.capitaledgepaintball.com for more information. If you haven't played paintball before, please note the clothing recommendation of athletic shoes, long paints, and long sleeve shirts and/or sweatshirts for protection as the paintballs do sometimes leave bruises. Cost for the rental package is $40 for the day which includes admission, equipment, 100 paintballs and unlimited compressed air refills. 100 paintballs are barely enough for 1 game so it would probably be another $25 or so each to split boxes of paintballs.
Please leave rsvp in comments by so we get a headcount for both paintball and food/drinks to follow.