I first discovered CrossFit in the summer of 2011 and was hooked immediately. I enjoyed all aspects, but was attracted by the tight-knit community, the variety of skills to develop, and the extraordinary people I've met.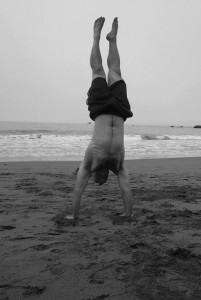 In my first year, I earned a position on CrossFit East Sacramento's novice team. I have since represented them at Moxie Madness in San Jose, CA in 2012 and the SacTown Throwdown in Sacramento, CA in 2013. Shortly after my first competition I was offered a coaching position as an intern.
I enjoy coaching athletes to reach and exceed their goals and push pass limits. I owe my strengths to the fastidious training regiment of CrossFit East Sac – thanks to my mentors there, I have learned how to spot and effectively train athletes to be the most efficient movers they can be.
When I'm not doing CrossFit, I like to spend time with my wife and our two dogs, camping, or visiting friends and family.