My fitness practice began at the age of 12 heading out to the garage to "pump iron" with my father's dumbells, a bench press and a pull up bar.  By the age of 15 I was teaching my buddies the old school chest and tris, back and bis, leg day splits while participating in a wide variety of sports including golf, hockey, baseball, football and my favorite wrestling.
Through college I continued to be a gym rat, pumping iron and working part time at the local gym.  Although I have attained many pieces of paper and qualifications in the realm of training and fitness, none of those are as valuable as the experience I have gained over a lifetime of in the gym training myself, training others, and training under various mentors.  With and over a decade as a professional fitness coach, I have had the opportunity to work with the broadest imaginable spectrum of clientele including competitive athletes, children and teens, weight loss, muscle gain, elderly, a wide variety of injured athletes as well various disabilities.
When I first learned of CrossFit in late 2007, I thought the program looked strange and ineffective, though I was intrigued by the competitive nature of the WOD.  I decided to try CrossFit for one month thinking I would lose capacity and would prove to myself the it was less effective than my own training methods. Boy was I mistaken.  That first month proved to me that the CrossFit method delivered more fitness than anything else I had seen.  By late 2008 I had opened CrossFit East Sacramento with Travis Cassidy and we began a full scale CrossFit training community.
I personally enjoyed competing in the sport of CrossFit at the regional and games level from 2008 through 2015, but even more than that I have enjoyed helping others to their goals.  My focus has shifted to training for longevity vs competition. Over the years I have developed a deep understanding of movement teaching, program design, and how to scale workouts to individual needs with maximal returns.  I take pride in my ability to teach and adapt a training program to a wide variety of ability levels and/or injury states.  Having successfully trained through and recovered from 2 major orthopedic surgeries as well as numerous training setbacks over the competitive years, I understand the process of injury rehabilitation very well.
My philosophy is to strive for excellence every day to never stop learning and to continuously strive for greatness inside and outside of the gym. The best part of this career is seeing how profoundly lives can be changed through the process of fitness development.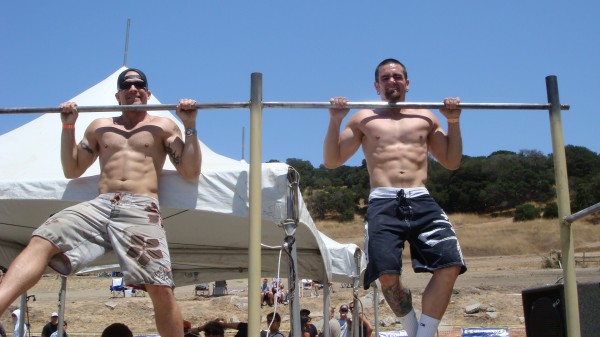 Travis and I hanging out after finishing the 2008 CrossFit Games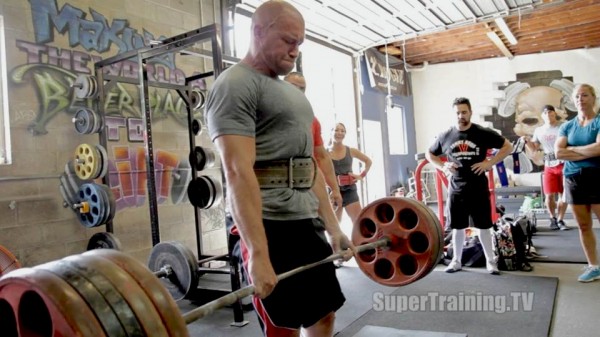 505# deadlift at SuperTraining September 2013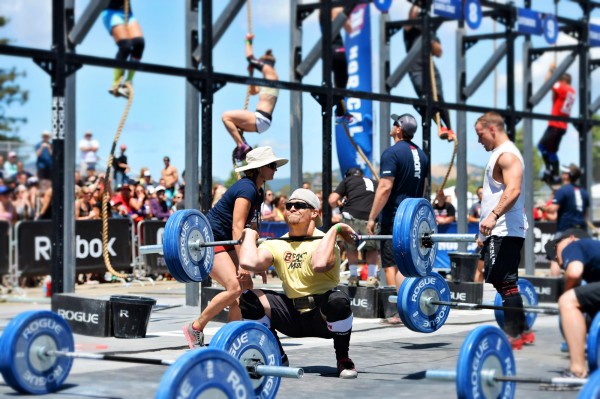 Rope climb squat clean WOD from the 2013 NorCal Regionals Affiliate Competition.

Learn and practice gymnastics!